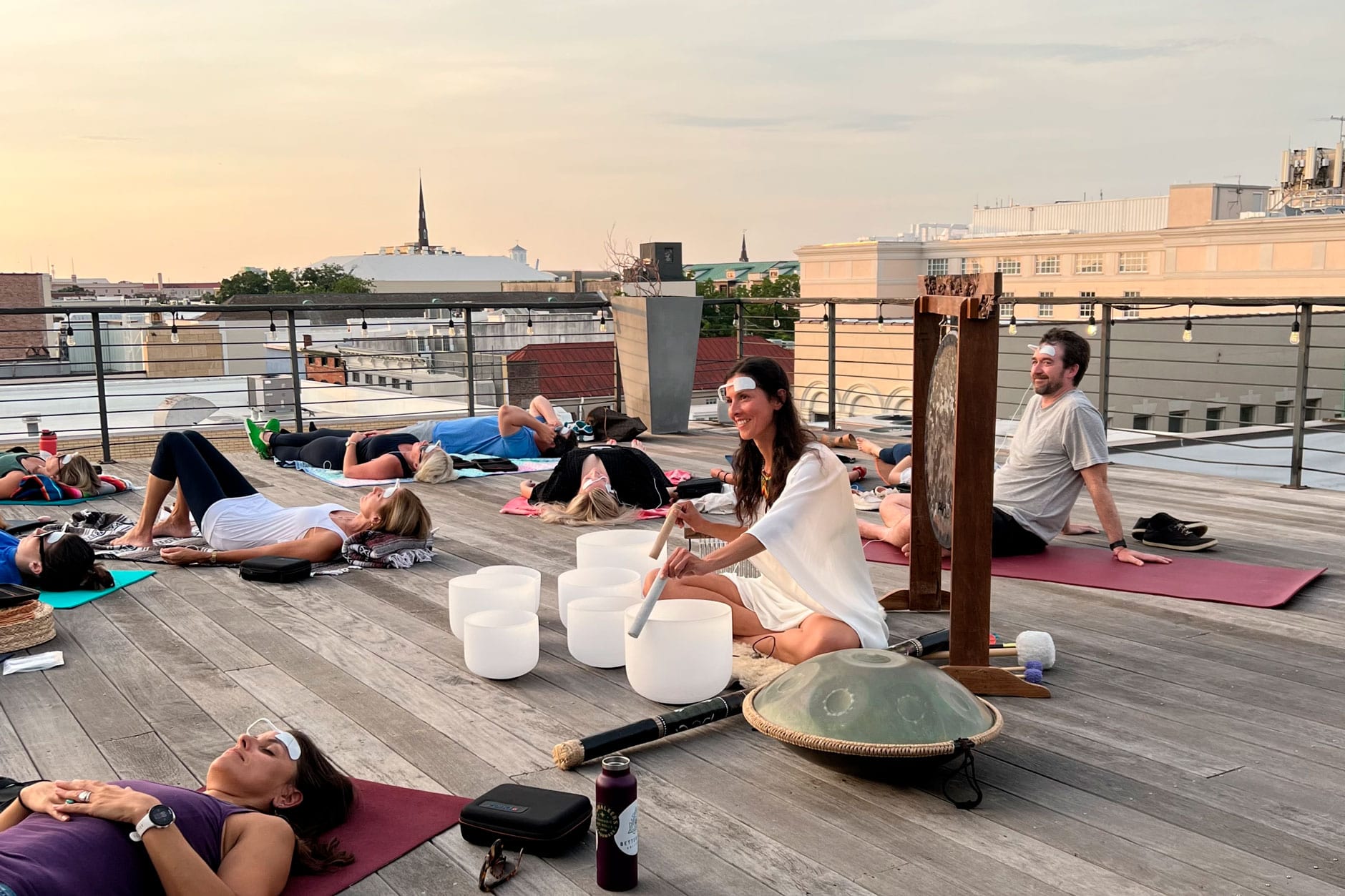 Join us for a One-of-a-Kind Meditation & Sound Bath Experience
Anyone has the power to change their mental health and wellbeing for the better. Meditation and mindfulness are powerful tools, backed by science, to do just that. Synchronicity and Modern Minds help guests and clients alike understand the benefits of syncing their minds and bodies, and that a consistent practice – even just a few moments a day – can make a huge difference in mindset and overall quality of life.
To further the mission beyond the walls of their facilities, Synchronicity and Modern Minds have partnered with Credit One Stadium, Zendo Meditation, and local sound bath expert, Liz Ramirez, to put together a one-of-a-kind sound bath and meditation experience in the VIP club at Credit One Stadium. This one-night-only event is designed to celebrate a rare partnership of local brands all committed to empowering mental health and wellbeing.
If you want to give your mind a gift and support local brands on a mission to change mental health and wellbeing, this is an event you don't want to miss.
Event Details
When: Thursday, November 3rd
Time: 5:30 – 7:00 PM
Location: Credit One Stadium VIP Lounge – 161 Seven Farms Drive, Charleston, SC 29492
Cost:
100% of proceeds go to Modern Minds, a 501c3 non-profit organization dedicated to improving mental health and wellbeing