Watch registered dietitian, Lauren Zimmerman, from Sync team up with Dominique Mackins, RN, A.K.A. CharlestonFitFoodie, to share staple meals you can cook at home when grocery store trips are limited.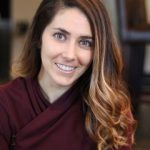 About Dominique Mackins
Dominique Mackins, otherwise known as CharlestonFitFoodie, works as a Registered Nurse in a Cardiac Unit in Charleston. She understands first hand how important food and fitness are for health, and shares her insights with the Charleston community via her instagram blog, @CharlestonFitFoodie.
For more resources, check out her website – https://charlestonfitfoodie.com/