About the Event
In 2013 Dr. David Sinclair of Harvard (author of "Lifespan. Why We Age and Why We Don't Have to") gave a TED Talk titled, "A Cure for Aging"? In the talk Sinclair describes the science behind an emerging idea, aging has fundamental biochemical principles that can be altered to slow, speedup, and perhaps even reserve the process, and that we are misguided in placing almost 99% of our resources on the individual diseases that often develop as we age. Almost 10 years later the longevity field has exploded with exciting new therapies being researched, medications being tested, and long known lifestyle interventions being applied to manipulate the biologic clock and increase longevity.
Is this about living forever? Of course not. We will all age, but, as Dr. Sinclair references in his talk, "80% of how we age is related to epigenetic factors, many of which are related to the lifestyle choices we make each day.
Join us for FREE at Synchronicity to learn healthy aging strategies in four different 15-minute talks from local medical experts.
Details
Wednesday, January 26th
6:00 to 7:00 PM
*This will be offered in-person at Synchronicity and virtually
Cost: FREE
The Local Expert Speakers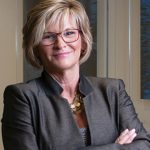 Dr. Mickey Barber
Chief Medical Officer and Chief Executive Officer at
Better Life Age Management Wellness Center
. Dr. Barber will discuss her integrative approach to age management medicine with a specific focus on hormonal balance.
Dr. David Geier
Orthopedic surgeon and sports medicine expert Dr. David Geier will discuss nonsurgical, cutting-edge strategies for maintaining, and even reversing, age related joint and muscle damage.
https://www.drdavidgeier.com/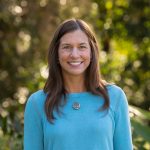 Dr. Stephanie Best
Dr. Stephanie Best, clinical psychologist and meditation expert at
Modern Minds
, will discuss the benefits of meditation on brain health and function as we age and take you through a simple exercise you can do each day to reduce your stress and enhance both body and brain health.
Dr. Ann Kulze
Physician, author and nutrition expert Ann Kulze MD will discuss the key nutrition strategies that benefit longevity and share the extraordinary benefits of time-restricted eating.