Cooking Class: Holiday Bake and Take
Thursday, December 15th
5:30 – 7:00 PM
Cost: $25
Join Sync Registered Dietitian, Lauren Zimmerman, and Michelle Harris in the Kitchen at Synchronicity for a whole-food ingredient twist on your favorite holiday treats. Enjoy holiday sounds, tastes, and company. Leave with a variety box to enjoy and new recipes to create this holiday season.
Space limited to 12 participants.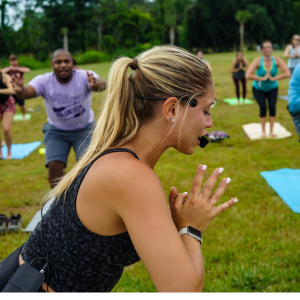 All Levels Yoga with Reagan Sobel
The first Thursday of every month
5:30 – 7:00 PM
Cost: $20
Join us for our monthly 45-minute all levels outdoor yoga class led by local instructor Reagan Sobel where each class will be geared to help you integrate the body and mind through breathe and gentle movements. Class will be followed by mocktails, light bites, and socializing!
Class will be held inside in the event of inclement weather.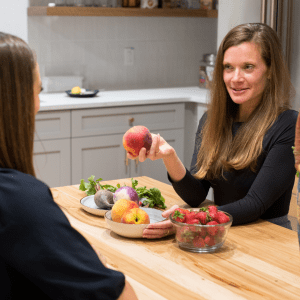 21 Day Gut Reset
Saturday, January 21st
9:00 – 10:00 AM
Cost: Free*
Enhance energy, focus, and weight loss in just 21 days with our nutrition group program led by Sync Registered Dietitian where you'll remove foods causing harm and inflammation to the gut, add 7 key foods proven for gut health, and discover the benefits of intermittent fasting.
*Reserving a spot costs $149, which will be refunded (minus processing fees) after successful completion, including 100% compliance to all components. No refunds will be given for partial completion or early withdrawal.