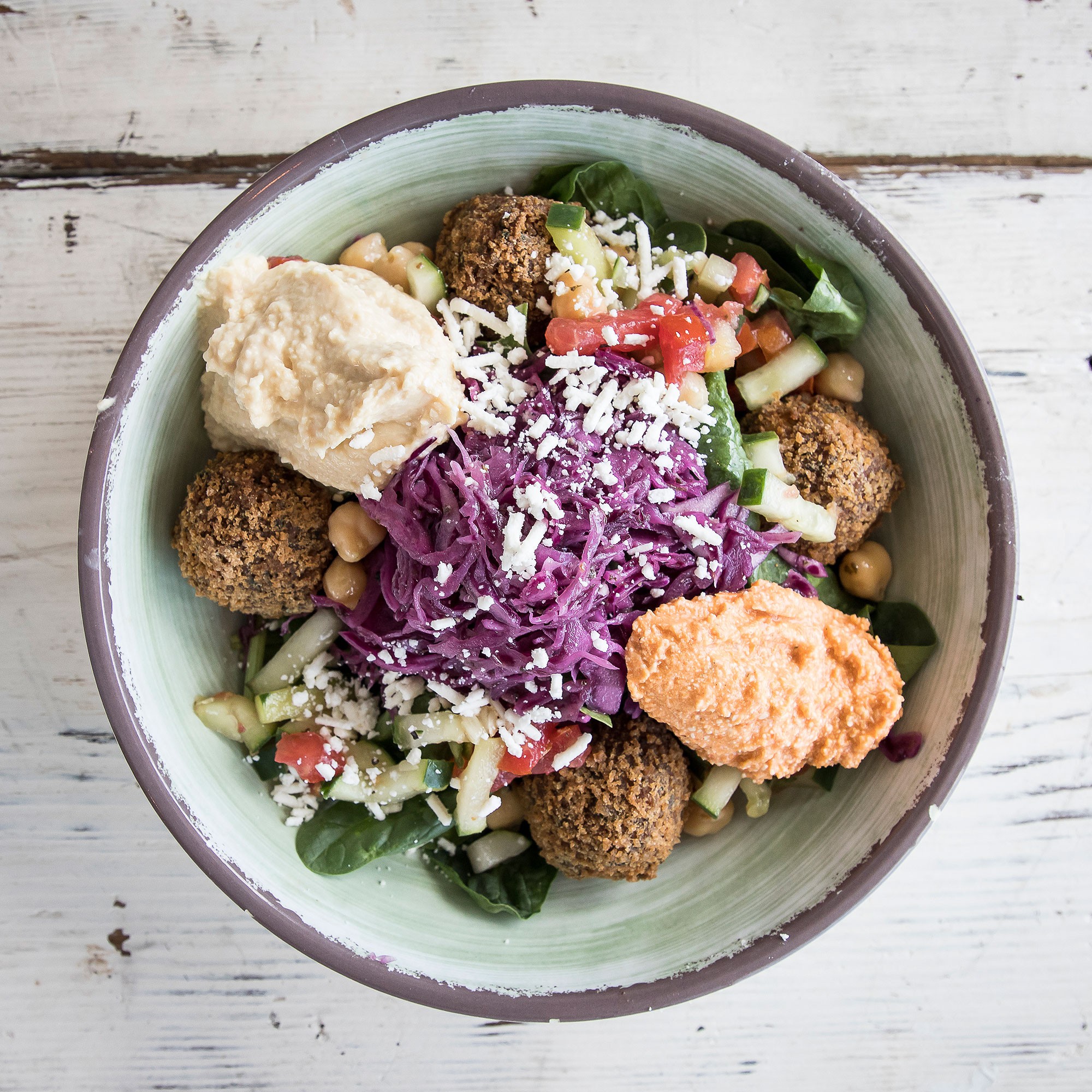 Kairos Mediterranean is fast, casual food that is made fresh. On the menu you will find various spreads, toppings, grain bowls, platters, and salads capable of meeting most dietary preferences. It is difficult to make an unhealthy choice here. At Synchronicity, we had the opportunity to taste many of the menu offerings at our Wounded Warrior and Community Event this past weekend. Kairos donated a beautiful spread, and what I loved about it is that the food tastes good and fresh, leaves you feeling great afterwards, and introduces food and ingredients perhaps not commonly consumed.
Mediterranean cuisine utilizes many fresh herbs such as mint and parsley that boast many health benefits, as well as whole grains such as bulgur and farro that are less commonly used in western cooking. This is a great way to introduce a greater variety of plant foods into one's diet.
The Power Greens Salad, Kairos Bowl, or Veggie Bowl are great menu choices. You can easily go meat-less if you would like and add toppings such as the chickpea salad and tabbouleh to make the meal more filling. Toppings such as onions, grilled zucchini, red peppers, pickled onions, cucumber salad, cabbage salad, and olives are great choices to top off the meal. Two of my favorite Mediterranean spreads and salads are baba ghanoush and tabbouleh. Baba ghanoush is made with eggplant, lemon juice, tahini (ground sesame seeds), and seasonings. Sesame seeds are a great source of many minerals including copper, calcium, iron, zinc, and selenium. Eggplant is a great source of soluble fiber, which helps to lower cholesterol making this a heart healthy food choice. Tabbouleh is made with parsley, tomatoes, mint, onion, bulgur, and typically seasoned with olive oil, lemon, salt, and pepper. Bulgur is a whole-grain full of fiber that is beneficial for gut and heart health and the grain provides antioxidants and phytonutrients that are protective.
The Mediterranean region spans many cultures including Egyptian, Levantine, Turkish, Greek, Italian, French, and Spanish. The connection is around the Mediterranean Sea and ingredients common of these areas is olive oil, bread, vegetables, lamb, poultry, tomatoes, and whole grains. The traditional Mediterranean diet has been well studied for its health benefits and research has associated it with lower rates of cancer, cognitive disease, cardiovascular disease, obesity, and type 2 diabetes. The diet is centered around a variety of whole, plant foods including vegetables, whole grains, fruits, nuts, seeds, olives, olive oil. Fish and seafood are included moderately, at least twice a week, dairy, poultry, yogurt is typically included once daily or weekly, meats and sweets are consumed least often, and water is the main beverage to hydrate. So next time you need a meal on the go, swing by Kairos Mediterranean and let them know Synchronicity sent you!
Will Oriani of the Mt Pleasant location describes the menu as "Mediterranean fare freshly made in our kitchen with superstar ingredients. Flavorful food that's good for you. Colorful food that energizes you so you can do more and be more. Healthier food you crave. Radically real food teeming with goodness." I think that says it all!
---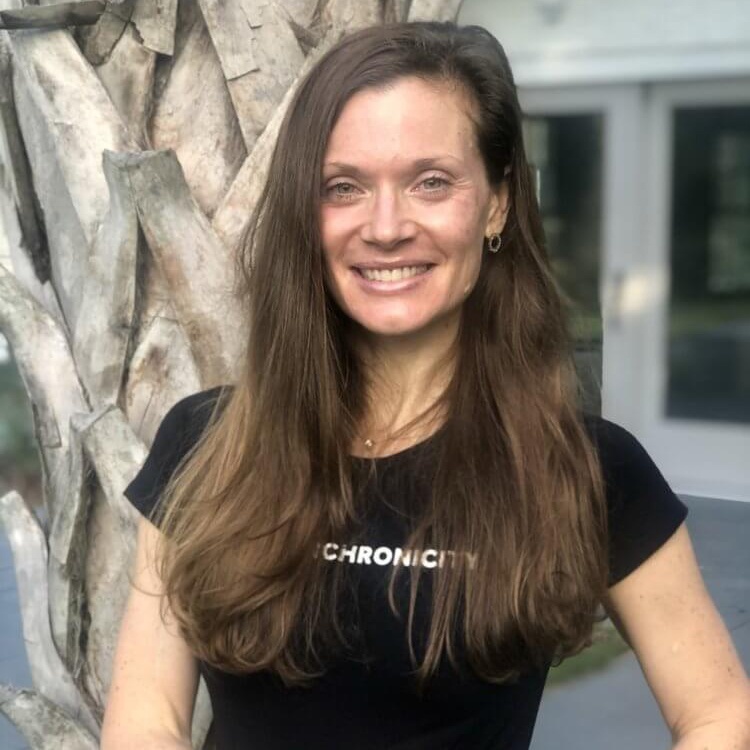 About the Author
Lauren has been a registered dietitian for 6 years and helps others develop practical and enjoyable lifelong nutrition habits to improve health, well-being, energy levels, confidence, and digestion. She focuses largely on a whole food, plant-based nutrition approach to health.